Open a new tab in your browser and go to GCpedia and hit Log in at the top right. If you don't have an account, create it by following the onscreen instructions - otherwise, simply sign in.
In the "Search GCpedia" box (note: not the "search GCTools" at the top right, the one right under it), type in the name of the new page you want to create. E.g. "My page".

If the page name is taken, try another name and hit search. If the page does not exist, go ahead and create the page "My page".

Once your new page is created, copy the current URL and save it somewhere (notepad, Word document, ...). This is extremely important since you will need to be able to edit your page in the near future.

Now paste (CTRL + V) the content you copied inside the new text editor box.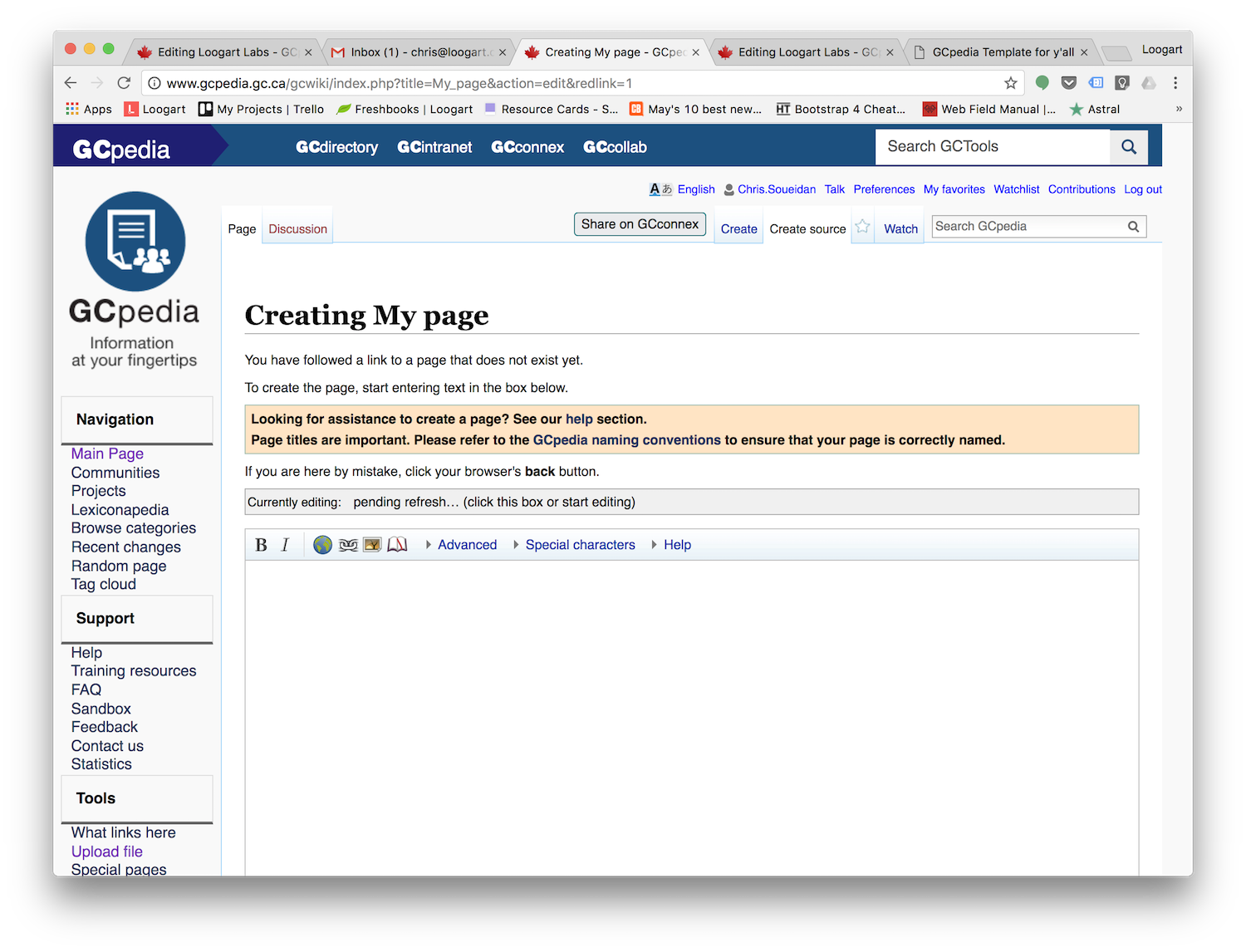 Once all the content is pasted, hit CTRL + F and type in "###". Right under the ###, you will see a line that starts with <li><a href="...>. Copy the URL you saved earlier and replace all the existing text inside the quotes. Now, you can hit the "Save page" button at the bottom.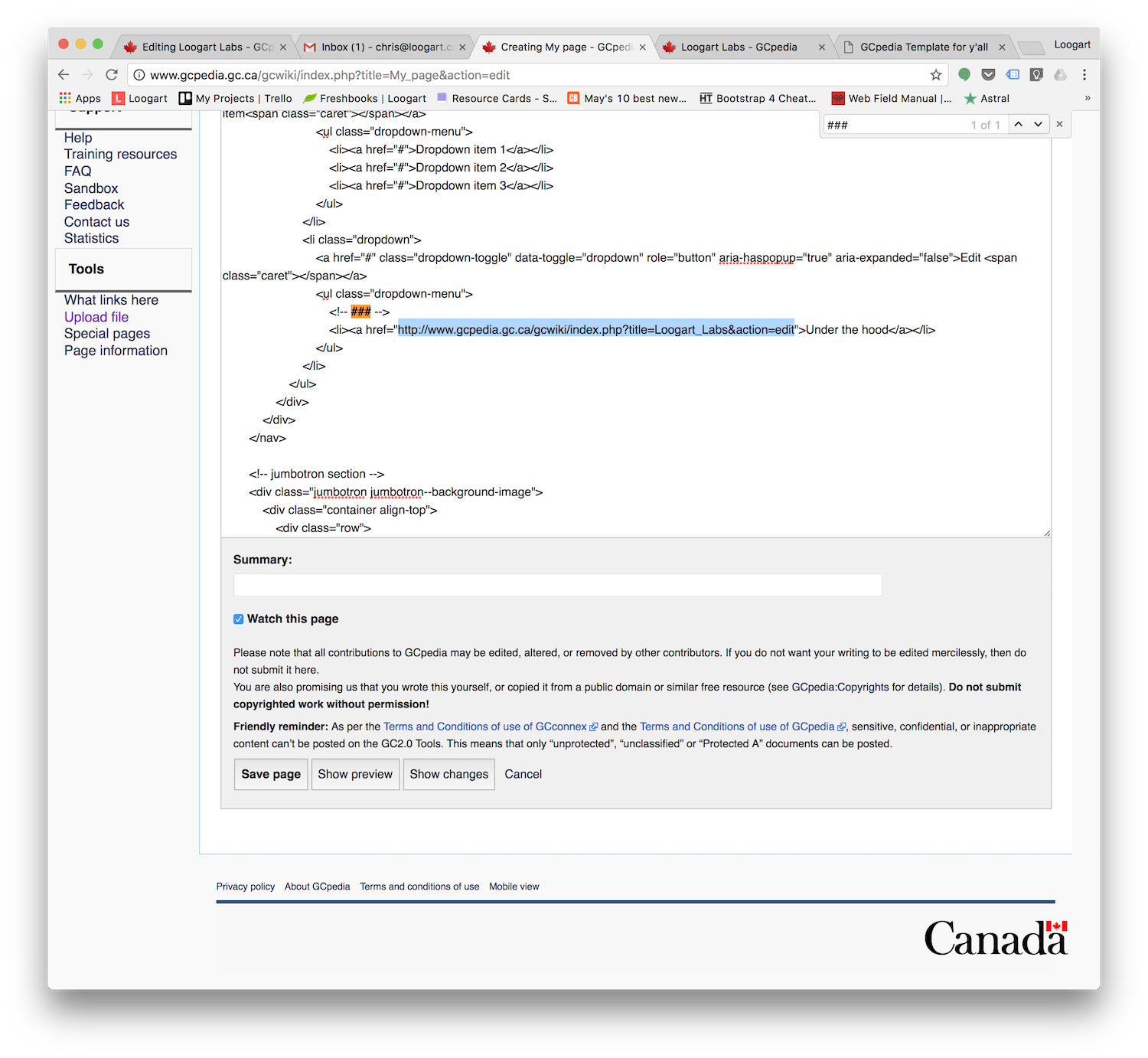 Tadaaaaa! You have now managed to setup a new editable page with our starter template. Next step, let's edit this page.